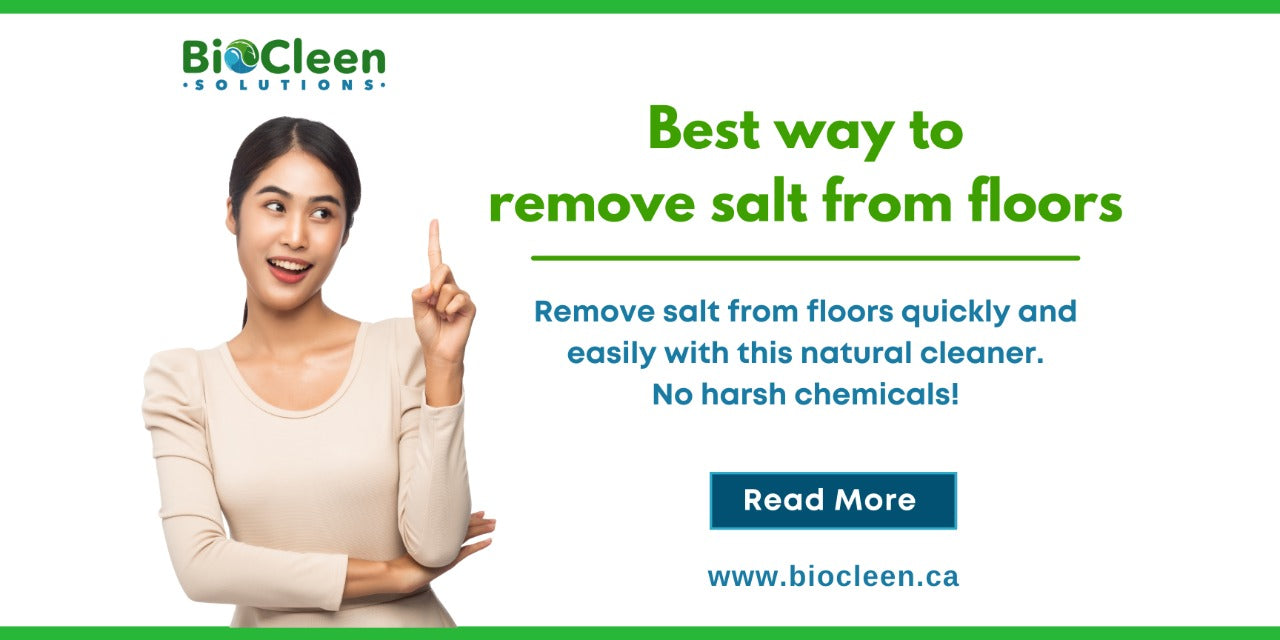 Best way to remove salt from floors
When you're looking for an enzyme-based cleaner for hardwood, ceramic or marble  floors, it's smart to find products without harsh chemicals and to avoid over-applying.
Floor-Cleen is an enzymatic floor cleaner. It's safe for use around your pets and children and also free of chlorine, bleach, and ammonia. Its formulation with neutral pH,  is perfect for removing from floor grease and oils residues, dirt, and odors irreversibly. It's  very safe for the glossy and varnished floors and having a wide spectrum of use (concrete floors, ceramic and floating wood, marble...).
Floor-Cleen is biodegradable according to OECD standard 301 E and it's not toxic for aquatic life. We recommend those directions to use Floor-Cleen:
Light dirt: dilute 1part of Floor-Cleen  with 100 parts of water (example 100 ml in 10 l water). Use the solution directly without need to rinse.
Tough job: dilute 1 part of Floor-Cleen with 40 parts of water. Apply the solution on the surface to be cleaned and leave to act 2 mn. Pass the mop without rinsing.