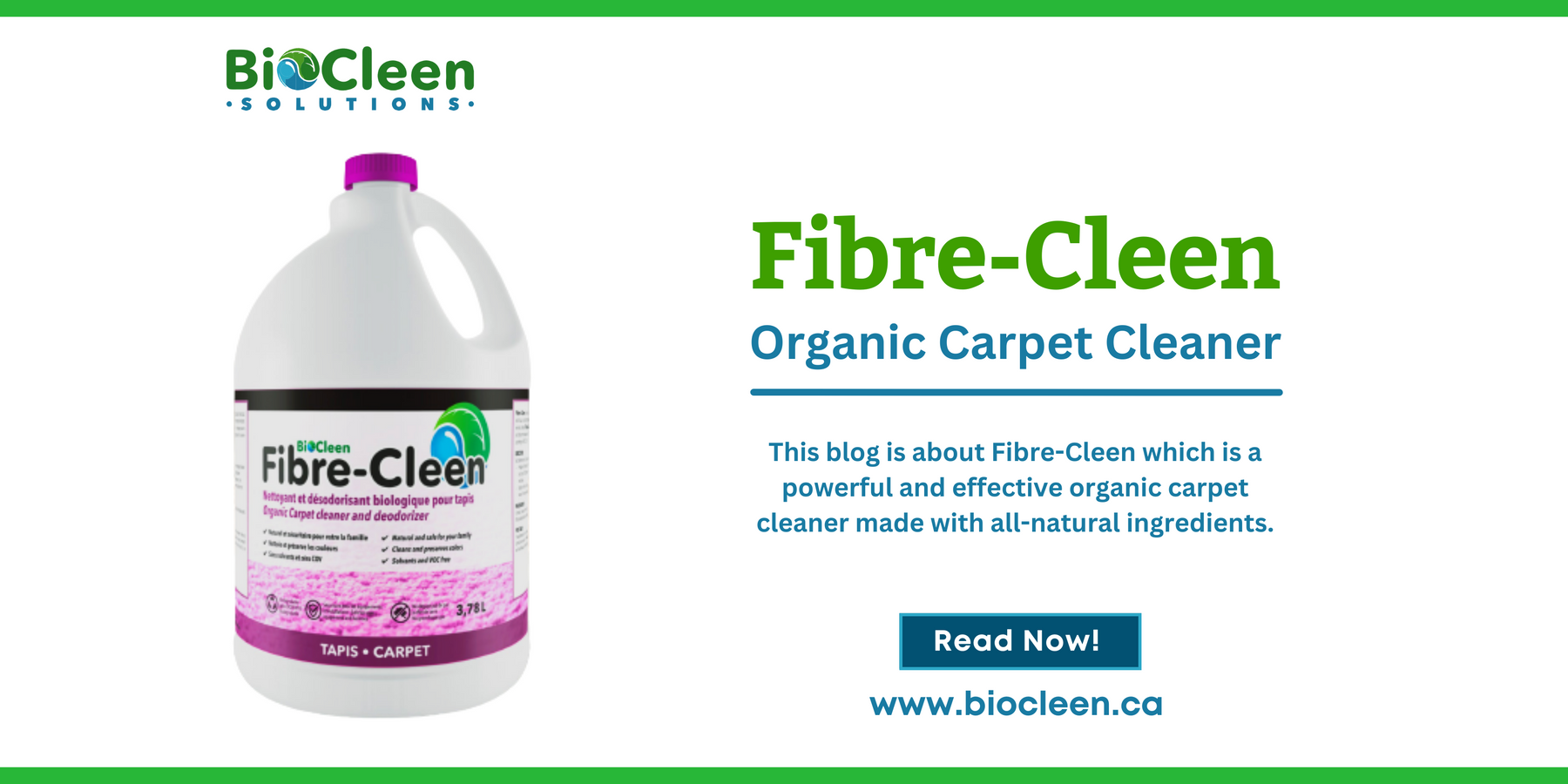 Fibre-Cleen : Organic Carpet Cleaner
After a food or animal accident on your carpet or sofa, don't let contaminants (food, wine, urine…) create long-lasting odors and mold issues in your carpet, but turn to enzymatic cleaners for efficient cleaning.
Homeowners with infants or pets appreciate enzymatic solutions because they can provide excellent spot cleaning that reduces the need for a full carpet cleaning service every week or every day. Moreover, many advantages could explain why it's very interesting to use those organic carpet cleaners.
In fact, enzymes in your body act as a catalyst on the macromolecular level. This means that they can encourage a chain reaction that transforms chemicals into something completely different. Carpet cleaners enzymes based penetrate efficiently to move stains as well as odors from soft surfaces without discoloring them. Their neutral pH helps ensure these cleaners won't damage surfaces. These formulas could be a mixture of many enzymatic activities such as lipase, protease and amylase.
In your home, this means cutting out protein- and fat-based stains and odors and restoring your carpet. Enzymatic cleaner should never be used with bleach or disinfectants because these substances can damage or reduce the effectiveness of the enzymes.