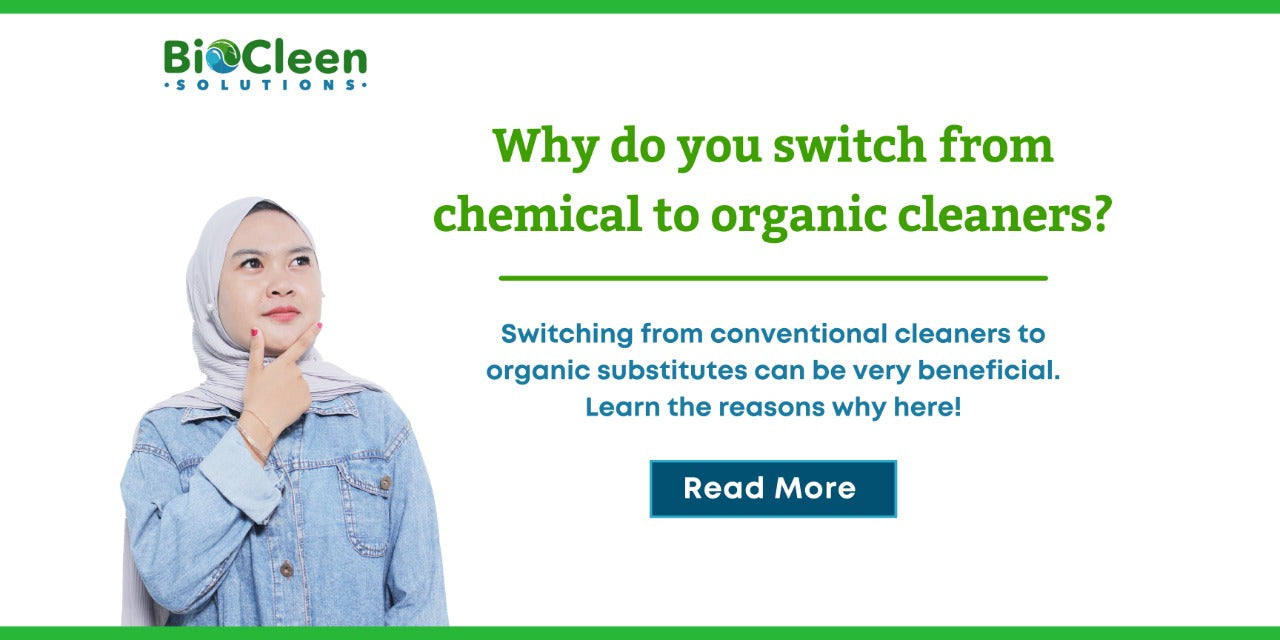 Why do you switch from chemical to organic cleaners ?
Cleaning products are necessary for maintaining attractive and healthy conditions, both at home and the workplace. However, it is important to remember, that cleaning products can present with several health (e.g., skin and eye irritation for workers) and environmental concerns, because of the presence of certain unfavorable ingredients.
Enzyme products are usually natural, pH neutral, non-toxic and non-caustic, they therefore fit well with the requirements of a sustainable cleaning program, whether green, natural, and/or organic. Nevertheless, the use of enzymes is still limited in laundry and dishwasher detergents.
Biocleen solutions is a biotechnology company that develops, throughout its collaboration with Canadian governmental laboratories, a full range of natural cleaner enzymes bases dedicated to different sectors such as the food industry, mechanical industry as well as residential applications.
We have been able to reach, at least, the same efficiency as that of chemical cleaners by optimizing the enzymatic actions by using a couple of ecofriendly ingredients. We have developed some degreasers, carpet and furniture cleaners, floor cleaners, car cleaners, all-purpose cleaner, and odor removers.
All our products are stable for at least two years, since they maintain a neutral pH, and are solvent free. In addition, compared to chemical cleaners, the enzyme based cleaners have competitive pricing since there are savings associated with the transport and storage fees owing to their safety aspect.
However, having a safe, and an interesting economic benefit from those organic cleaners are not enough to encourage the consumers and the industry to switch from chemical to green cleaners. Mentalities and habits are difficult to change but time will make thing change smother for a better world
Our products : https://biocleen.ca/collections/biocleen-products